What our clients are saying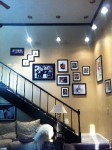 -I just want to thank you and James for doing such a lovely job on our pictures. I can't tell you how many compliments I've gotten on them. Again, thanks for doing such an amazing job. We love our pictures! Micah W.
James and staff-Thank you so much for your wonderful work, we couldn't be more pleased. And thank you for caring enough for us to not just give us a CD of our pictures, but to help us in getting the family heirlooms that we will cherish forever. Becky R.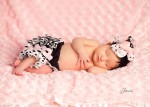 -You all are amazing. I have always been 100% pleased with our portrait sessions and finished photographs. You take the time to show that you care not only about the pictures being taken but you show that you truly care and enjoy working with our babies. For that we are greatfull and it's why we keep coming back.
-James and Raynell, thank you for the beautiful pictures. You're amazing as always. -Glenda D., Woodward, OK
-Thank you so much for the wonderful pictures, we were astounded by the number and quality of beautiful pictures, you made it hard to choose. You really captured their exhuberant personalties! -Janet G., Canadian, TX
-Thank you James, you made our family photographs truly a terrific experience! Thank you for making it fun and relaxing, we had a great time. We look forward to many years of creating memories with you and your incredible staff. -Angela R., Woodward, OK
-James, you do such amazing work, thank you! -Jimmy M., Woodward, OK
-The pictures are wonderful! You did such a great job of capturing her personality! I love them all! -Jamie T., Norman, OK
-Thank you guys for the wonderful pictures of my kids over the last few years. You've captured the greatest moments of their lives so far and hope to get many more in the future. Thanks again. -Lori G., Woodward, OK
-We want to thank you for the WONDERFUL job you did on our photographs, we couldn't be more pleased! You were able to give us such wonderful memories that we can share for a lifetime, for that we will always be greatful! -Robin D., Bixby, OK
-I wanted to thank you for always taking such good pictures of our family events. Thanks for your hard work and dedication, you are incredible! -Susan A., Woodward, OK
-James, I love your work! Thank you for being there for our family!. -Ronit A., Berlin, NJ
-First, I must tell you how very impressed Carol and I were with how you captured the wedding in photo form. You were extremely professional in the manner in which you did it and the quality of the photographs are wonderful. Thank you so very much. -Edwin F., Dallas, TX